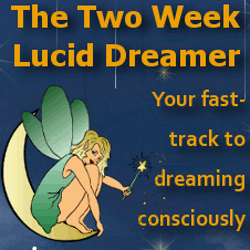 The Two Week Lucid Dreamer
Soon after quitting my job (late 2010), I launched an eBook that I had been working on: The Two Week Lucid Dreamer. I have been able to generate a small automated monthly income every month since (except the first month of tuning my Google Adsense campaign).
Five Books That Helped Me Get My eBook Right
The Four Hour Workweek
The Four Hour Workweek
was a great starting point, as was
Tim's blog
. Both have excellent tips on automating your online business.
How To Launch The **** Out Of Your EBook: If you are interested in launching an eBook, this eBook is a great starting point. Yes, it's expensive, but it was worth every penny for me… This was a daily go-to resource for me while I was planning and developing my eBook. It had the most detailed information on marketing/launching a successful eBook because it written by people that have walked the walk.
Note: The How to Launch …  eBook does not mention the eBook reader stores (Amazon Kindle Store, Apple IBookstore). A 26 year old woman made $2 million in the last year selling Kindle eBooks for only $2.99 each! eBook readers have become very popular over the last few years. If you research how to publish your eBook to these eBook reader stores before you write the ebook, you will save yourself a lot of time on formatting later. I learned this the hard way! Check out Amazon.Com Kindle Direct Publishing and Smashwords (or scroll down) for more details on formatting an eReader-friendly eBook.
Moonlighting on the Internet: This book helped me determine all the options for me to make an income with the Internet. It covered Information Products, Affiliate Marketing, eBay, E-Commerce Stores, and Blogging. Ultimately, I decided that an Information Product (eBook) was the best option for me.
Mastering Online Marketing: This book helped me get my online marketing (which has always been my weak point) right. It told me exactly how to created an automated online marketing system. Now that I know how it works, I can re-use this system for my other products.
Winning Results With Google Adwords: The first month that I started to advertise my product on Google Adwords, I lost money. This book helped me recoup that money, and tweak my campaigns into fairly automated income generators.
Services I Use To Keep My Online Business Automated
This is a comprehensive list of the services I am using to keep my online business running. There are other options for many of these (ex. ClickBank instead of eJunkie), but I went with the  most affordable service for my type of business.
ServInt (Web Hosting): For $49 / month, I keep all of my websites on a managed dedicated server here. It has been extremely reliable, and I've been using them since 2008. If you are only hosting one website, go with a cheaper solution (like GoDaddy web hosting). But if you have several sites, using a service like ServInt makes the most sense.
GoDaddy: All my domains are hosted here, for $12 / year each. GoDaddy has a lot of "extras" that they try to sell you on when you buy a domain. If you just pay for the domains, they are very reasonable.
Google Adwords: This is one source of prospects and customers for my eBooks. I advertise on specific Google keywords using this tool. My monthly budget for Adwords campaigns varies. I lost money when I started, but recouped it after educating myself by reading Winning Results With Google Adwords.
aWeber: My automated e-mail campaigns and e-mail lists are hosted here ($19 / month). The interface is extremely user-friendly, and I know my messages are actually getting to my readers (versus getting flagged as spam by ISPs).
e-Junkie: While my customer payments are actually taken by Paypal, e-Junkie takes care of the shopping cart and digital delivery of my information products ($10 / month).
Amazon.Com Kindle Direct Publishing: Publish your eBook here to get it on the Amazon Kindle Store. Right now Kindle is the most popular eBook reader. Amazon pays you 70% Royalty. HTML format seems to work best (you can export Word Documents to HTML), then import into the free Mobipocket software which outputs a Kindle PRC file.
Smashwords: Publish your eBook to the rest of the eBook reader stores here (Sony eReader, Apple IBookstore, etc). Smashwords pays 85% royalties if purchase is made through their site. Lots of special eBook reader formatting guidelines to follow before they will publish it. Smashwords will convert your MS Word document into other eBook reader formats.
Disclosure: I only recommend products/services that I personally have tried and found useful. I make a small commission on some of the links above. The commission helps support this blog, so if you are interested in any of these products / services, and supporting the blog, please use the links in this blog post.
photo credit: claude.attard.bezzina
Popularity: 2% [?]
Related Posts: